In this interview, Lalaine Bennett-Skievaski-Wong* sits down with her niece, Sarah-lynn Bennett, to discuss celebrity culture and Western influence on the film industry in the Philippines.
*Lalaine wished to have her name printed with the names from both of her marriages.
---
Film Making
---
So, was making films in the Philippines at all like the big, glamorous world of Hollywood? In the early 60s, when Lalaine would have been making her films, Hollywood was creating iconic movies such as Psycho, Dr. No, and Mary Poppins.
Lalaine's first big break was in her introductory film, Ligaw na daigdig.
"The other movies were action movies, you know riding horses, and you know being active. They were active."
Your first film, Ligaw na Daigdig, got you nominated for a FAMAS (Filipino Academy of Movie Arts and Science)! How did that affect your career? Did you have red carpets and gowns? Was it like Hollywood?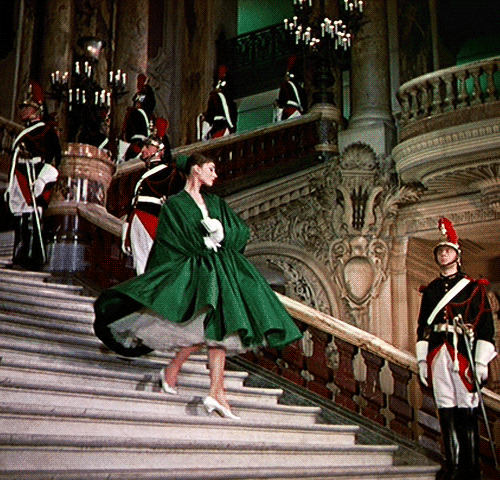 "It meant more to my producer than it did to me to me. I was nominated, but I didn't win. It was like the academy here. But because I was so new to everything, I didn't really get so impressed about it."
Did you have to go to an event, like did you have a red carpet?
"They don't have a red carpet event in the Philippines like they do here, so it's a big party a large large gathering with a lot of people and it's held at the Manila Hotel.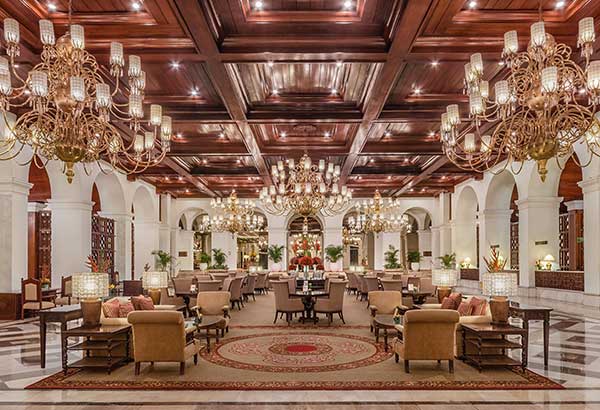 It's a beautiful, beautiful hotel. It's right by the ocean. A lot of palm trees and water, but it's not the red carpet."
"I was lucky, you know? I was lucky in a lot of ways. And I didn't know how lucky I was until later on!"
Westerns were very popular in cinema at the time as well, specifically spaghetti Westerns, with hundreds being made between the 60s and 70s. They were simple narratives and with concrete characters: there was always a hero, always a bad guy and always something needing saving.
Some of the most popular films of the 60s however were World War II flicks like The Great Escape, The Dirty Dozen, and Judgement at Nuremberg. This would soon shift into creating films about the Cold War where narratives about the cold war and spy films started gaining popularity. Lalaine worked on multiple war flicks in the Philippines and worked with one of the best known directors in the country…
Lamberto V. Avellana:
"the Boy Wonder of Philippines Movies"
---

Something I'm particularly interested in. You had the opportunity to work with Lamberto V. Avellana.
Do you remember working with him?
"Oh he is a director. Yes, and he is the one who directed me in my first or my second movie, but he directed me in a couple movies."
Why I bring that up, is because President Marcos awarded Lamberto Avellana with the first National Artist for the Philippines for Film Award.
"I didn't know that!"
A big thing for my class is Nationalism and National identity. I was wondering, you worked on a couple of war films with him. One of them was Death was a Stranger, The Hunter's ROTC Guerilla Story and the other one was No Way Out.
"Yes! Yes. Where did you get all that???"
Oh. I have been googling, auntie! Do you remember what it was like to work with Lamberto as a director?
"He was a great friend of mine. I mean I feel like he was a friend. He had a very quiet disposition. He never yelled and he spoke quietly, like a very gentle person. He was a quiet person. Not a loud, yelling, boisterous person… Not Bert. He really had integrity in him and you respected the person. He was almost like an uncle to me because I was so young and he was already a director and kind of like my producer took me under his wing and protected me. I feel like he did, too. He felt the same way towards me. Especially, you know, he was Spanish. He spoke Spanish. And my mother was always, ALWAYS, ALWAYS with me and they all spoke Spanish together. My producer, and Bert, and my mother. They all spoke Spanish. They had a different respect towards each other. He was always very kind to me."
Lamberto V. Avellana was a prominent film director in the Philippines, whose film, Sakay (based on Macario Sakay), made him a household name in the Filipino cinematic realm. Lamberto was married to Daisy Avellana, an actress on the stage and director for the screen. Lamberto Avellana was awarded the very first National Artist of the Philippines for film. The award is given to a person who has contributed greatly to their field. Avellana was commended for his realism in war and post-war films and his "point-of-view" perspective with a motion camera. His honors include the Grand Prix at the Asian Film Festival (Anak Dalita, 1956), Best Director of Asia award (Badjao, 1957), and he was the "first Filipino director to have his film screened at the Cannes Film Festival" (Kandelerong Pilak, 1954). The National Artist honor was created in 1972 and Avellana was awarded in 1976. Daisy was also awarded for her contributions to film and theater in 1999. According to the Philippines Daily Inquirer, the Avellanas were so popular, "they were the Oliviers of their day, producing and writing material for all available media, from stage to radio and film."
Lalaine was an actress in two films by Lamberto Avellana. The first was Death was a Stranger and the second film was No Way Out. No Way Out was a significant film in Filipino history because it was the first collaboration between Korea and the Philippines.
Miss Philippines
---
How did your career start? Weren't you born in Bayombang?
"Yes I was born in Bayombang and lived there probably the first 16 years of my life. And then we moved to Manila and I think I finished my high school in the University of the East. I had one more year to graduate before I could finish high school. So while I was in school, I was working at a bookstore and I was the cashier at the bookstore."
How did you get started with pageants?
"I had no plan as a young child, as a young girl. No plans about my future. I was asked to be in the contest. It was a series of events. It's kind of cute, but it's kind of true. My local area had a bunch of boys that were hanging around doing nothing. And one of the local people thought if they had a basketball area, then they could keep busy. And so to raise money, what they decided was that they would elect a girl to be the Miss of the area (Miss Nueva Vizcaya). They needed money to fix the basketball area. One of the people in my district happened to be an attorney and he said I think we
should win and he was the one who said I think our area should win. He didn't know me and I didn't know him. He was a married man and had like five kids. He took a bunch of tickets to his office and and said help me sell tickets to fix the basketball court. I didn't meet him till after I won! He told me they were going to have a big coronation event. He asked if I had anything to wear and… of course I said no. So he paid a designer, I can't remember the name, Tony something, to make that white dress that everyone knows. They had a little coronation event. It was like a play, there was nothing big. And you know what? When it came time for me to show off that dress and model it, you know what I did? I just stood up! And SAT DOWN! They didn't want me to do any walking because I couldn't walk to save my life, but that's how I became a model."
We had to pause the interview because we were laughing too hard
"And then after that I just made four movies, one right after the other and then the pageant sent me down to Miss Philippines and then I won it. And then I went to the pageant in Miami Beach."
My class, we've discussed that having a national identity… is spread across three separate ideas: a shared language amongst people, a shared geography or location, and then a shared history. Did you feel like you had to work to create a certain identity for yourself when you were Miss Philippines or in Miss Universe?
No. Not at all. When they asked me to join the Miss Universe pageant. I was already under contract with my producer. And from where I was coming from, it was just another thing to do! I was already making films and there was a lot of picture-taking and you know, posing with gowns and dresses and stuff like that because I was modeling a lot. I was comfortable with pictures being taken of me and so the pageant, well, the difference was that I was one of twenty ladies now. I had to go stand in line and do the
process of going and turning around and putting on a bathing suit and turning around. It was just doing what was asked of you. There was nothing unusual. We didn't have [a talent section]. All the girls don't speak English. So we didn't have any talent to show so we basically dressed up in bathing suits and paraded, all of us, and dressed up in evening gowns and marched. Then we did interviews. We were interviewed by the director… It was good. I think the best thing for me and achieving any of the things that I did was meeting my husband (Felix Skievaski) and getting married. That was the height of all that I had done.
Did you feel it was important to bring Tagalog into your Miss Universe speech?
"I think, simply because it represented the Philippines. Tagalog is a national language. And I thought that maybe saying a couple sentences in Tagalog was appropriate. And nobody would have understood any of it except the Filipinos watching it. But of course it meant a lot for them to hear the Tagalog language. And then [I switched] to English so everybody else could understand what I was saying. "
"Maligayang bati sa inyong lahat. Alam kong ang buong Pilipinas ay ngayo'y nasisiyahan sa gabing ito. (Congratulations to all of you. I know that the whole Philippines is now enjoying this night.) As a child, I have always wanted to come, to visit the native land of my grandfather who was one of the first American teachers who came to help educate my people. Through this pageant, my dream has been fulfilled. America has helped the Philippines, taught us how to stand on our own two feet and in 1946, gave us a most wonderful gift, the gift of freedom. For this, I, together with my people, will forever be grateful. Please accept our sincerest thanks, United States of America. Thank you."
https://www.youtube.com/watch?v=qEbURyIaZ1k
"Something for you to remember is that I could have chosen American citizenship when I reached 18. I would have been entitled to choose my citizenship at 18. But I declared Philippines [citizenship] instead because I knew that I was going to be involved in the Miss Philippines pageant. And so I chose Philippines citizenship, but after being married for four years then I changed to American citizenship. "
You chose your Filipino citizenship because of everything that you were doing?
"Yes, yes. In order to be able to represent the Philippines."
My dad had a question. He was asking about the basketball area. He was wondering if it was in Quezon City, Project 4?
Yes it was. Quezon City, Project 4 where he used to play basketball with everyone else.
And then when I won the pageant there, the lady who crowned me was the first Miss Universe ever, Armi Kuusela. Her name was Armi Kuusela. She was married to someone in the Philippines and the first Miss Universe ever was the one who crowned me in that small little fundraiser that we had.
WHAT?! THAT'S SO COOL!
Yeah, the first Miss Universe ever was the one to crown me in that first beauty pageant that I entered to raise money to build a basketball court in Quezon 4.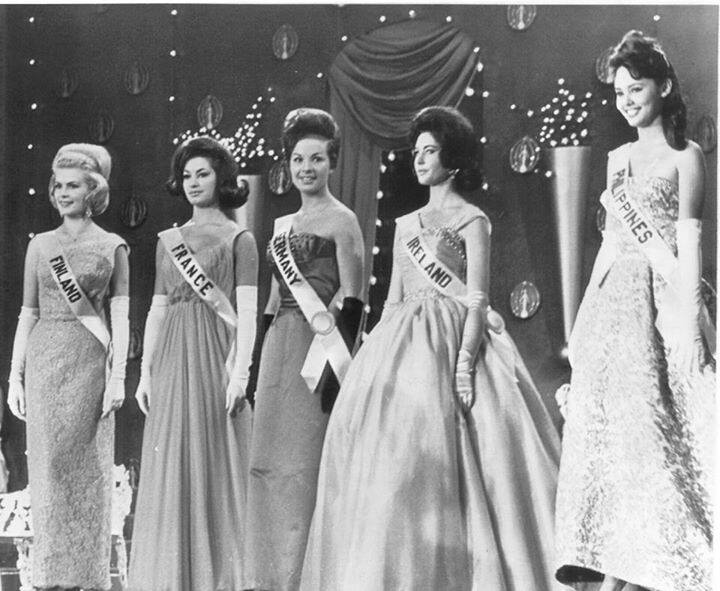 Lalaine Mahal Kita
---
They did a biographical film on you, "Lalaine, Mahal Kita". I just learned it was a musical. Did you sing?
"No. I did not sing. The guy sang, though. The guy who was in love with me sang."
Aww.
"They created a song… with my name in the title. So he sings it in the movie."
Oh, I see. So it was supposed to be biographical. Was he supposed to play Uncle Felix?
"I don't know if they had anybody in mind when they created him. And Uncle Felix was in the navy and this guy was not in the navy so it wasn't following that. But, he… he crooned is the word you know. He sang beautiful love songs. And the song that he sang to me, the title is "Lalaine" and was written by um… a lady who was a very famous lady who wrote for the newspaper. She was a writer for the Manila Times, and I can't remember her name.* But she was an older woman and she was the one who wrote the song and the music to it. And he sang that song during the movie."
Lina Flor
---
*The woman was Lina Flor, born Carolina Flores-Trinidad. She was an extremely accomplished and active writer. She wrote for soap operas, the Manila Times, the Daily Mirror, as well as the popular "Gulong ng Palad", a radio drama that has now been revamped as TV series. She also wrote essays, short stories, and poetry as well.

She wrote in both English and Tagalog. After the end of World War II, when the Philippines became officially independent from any ruling country since being first colonized, people began to write in their native tongue. Flor switched to writing primarily in Tagalog as there was a surge of nationalism in the country.
Flor wrote the words and the music for the song, "Lalaine" for the 1964 Lalaine, Mahal Kita".
---
Was Lalaine, Mahal Kita biographical because they kind of showed how you grew up and came to Manila?
"Yes, all my brothers and sisters were represented by movie stars, you know, people in the industry. And so, of course, as close as they could."
I was just talking to my dad about it. He goes, "it was SO BORING to watch. They would say maybe one line or maybe two lines and the director would say 'cut' and then they WOULD DO IT AGAIN."
[copious amounts of laughter from us both]
"Well, if you're sitting down and watching on the sidelines, it would be boring! But if you're the one standing up and doing the action, then it's kind of different. But yeah, I remember him, sitting and chatting with Mommy, and watching the movie and scripting being done."
And he was really young, probably.
"And he WAS really young! He'd rather be out playing ball or something. And being quiet!"
Oh that was the worst for my dad, probably.
[more laughter]
---
Where is Lalaine now?
Lalaine is an active businesswoman who runs a Bed and Breakfast in Washington, full-time, she manages apartments out in Pacific, and she owns and operates a farm. She is currently working on passing the properties down to her children so they will be taken care of down the line. Her plans for the next few years are to start building on some of her properties.
Lalaine is a strong, loving, happy, and hilarious woman who loves her family more than the world. She adored her time in the film industry and the pageant industry. She spoke frequently and fondly of Felix Skievaski and Gregory Wong, the two loves of her life, her guardian angels.
---
About Sarah-lynn Bennett
A big thank you to my Auntie Lalaine for sitting with me and talking about her life. I love you and your beautiful, fun-loving spirit.
Sarah-lynn Bennett is the daughter of Lalaine's youngest brother, Gordon "Chum" Bennett. He joined the U.S. Navy in 1967 and served in Vietnam. He came to Washington after spending a year in Guam. Gordon worked for Puget Sound Energy where he met his wife, Kathryn. The two of them are enjoying retirement, traveling, and are always learning.
Sarah-lynn is a second-year Masters student at UMKC, where she studies Vocal Performance and Musicology. She hopes to become an opera singer and to travel the world performing. Sarah-lynn also hopes to use her second Masters degree to work in museums, building exhibits to teach the public about world music, especially in areas where music funding is cut. She has performed in Sweden, Denmark, Germany, and Austria. Most recently, Sarah-lynn performed with the Varna International Opera Academy in the summer of 2018. Her most recent performances have been as "Yvette" in La Rondine (VIOA), "La Bergere"/"La Tasse Chinoise"/"La Princesse" in L'enfant et les sortilèges (VIOA/UMKC), and the cover for "Elle" in La voix humaine (UMKC). She can next be seen as "Rosalinde" in Die Fledermaus in Spring 2019.