"…to find the unique voices and expansive styles of each individual composer, all available at your fingertips."
In this edition of Dear Miss Purdy, we reached out to Logan Contreras, who is breaking
new ground on the journey to bring forth and celebrate women composers. There is now a single source to search for art songs created by women! It covers over 400 years of songs that are "categorized by level, voice type, language, composer, and composer dates." Click here to learn about the information available on the website.
A special thanks to Logan Contreras for sitting down and discussing how the database came to be, where it will go, and why it needed to happen.

WHAT
---
This website is "geared toward aiding singers, teachers, pianists, and music lovers to discover and celebrate art song by women composers… Other information includes range, tessitura, piano accompaniment, vocal line, and links to available scores. The analysis of each song is geared for singers beginning in high school, through the collegiate level and professional career.""
The database is two searchable options:
Scroll the DatabaseHere you can search for specific composers, your voice type, the level, the era, the title, the song cycle, the nationality, or the language.

Get to know the website!

Or, you can click on any of the scrolling images of composers!

Scroll the SheetA Google Spreadsheet that holds THE ENTIRE DATABASE. ULTIMATE POWER. 
Search Songs for Developing Singers by Voice Type. 
WHY KASSIA?
---
"The name Kassia is a tribute to one of the first composers whose works survive to today,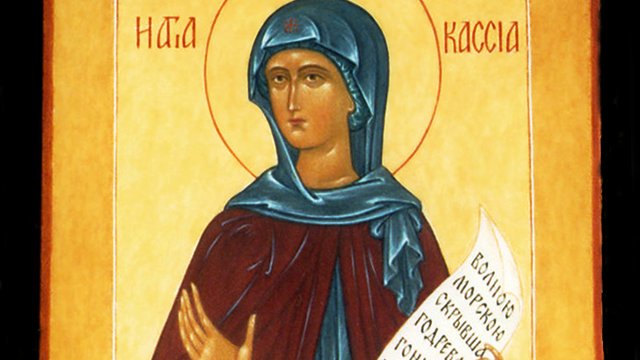 who just happened to be a woman. Kassia, or Kassiani, was a ninth-century abbess from Constantinople who composed both liturgical music and poetry. It is thanks to the multitudes of women who fought adversity, judgement, and criticism to create the powerful works that make this database possible."
HOW
---
First things first, what drew you to the idea of creating the database?
It was definitely trial by error. I began hoping to do a complete dissertation, and couldn't find a topic that I could stay interested in long enough to go through two resources. This was when I decided I needed to find specific purposes for my project. I decided I needed to do something that benefited my students (current and future), something I could continue post-doctorate, something that would benefit my future career, and something that could be useful for a variety of other people.
What was your process in picking a doctoral project like this?
It was actually work from my applied studio that made me realize what I wanted to do. During my masters I realized I had never sung or assigned a work by a female composer, which made my stomach drop! I decided every semester, each of my students would be assigned at least one song by a woman composer. I started making a tracking excel sheet to see what I had assigned, if it worked, and with ideas for future repertoire, and thus, the database was born! I was spending so much time trying to find music for beginning and intermediate collegiate singers, and if I was looking for this, surely someone else was as well. Why not create a go-to resource that would help singers, teachers, pianists, and anyone else who loved women's art song that included the information they might need to program this music.
Before the creation of the database, what was the process like when looking for pieces by women composers?
For me, this involved a lot of Google searches, falling into YouTube/Spotify rabbit holes, and going through a lot of scores and anthologies. It's really a domino effect. Once you start finding music of one composer that you like, another resource will send you to a similar composer, and before you know it you have found a plethora of new-to-you composers. Talking to other people is an important way to make new connections as well. Talking to other friends in other disciplines might lead you to finding songs by a composer mostly known for instrumental work or encourage you to explore a composer you had overlooked.
Where do the women composers come from? Are they English, Italian, German, American? Are they non-western?
I focused on composers of Western Classical music. The vast majority of the composers I have on the database so far are European and North American, which needs to change! I have a list of Latin American women to include, and need to look more into non-Western. Classical music is more geographically/racially limited in earlier eras, so I want to make a point of inclusivity with modern works.
What is the easiest way for young singers to navigate the database?
Searching by voice type and level! This will help narrow the playing field to give you what is appropriate for you. If you know what language or era you need, you can narrow the field more. I would also suggest using it as a resource to explore new composers. You never know what you're going to like! Start with a language you like singing in, and try and find as many recordings as you can – who knows, maybe you can sing some of the works you love!
WHERE
---
What output would you like to see come out of the database? How will it grow and change?
I am hoping to collaborate with more people so that the database can grow even faster. What is included in the database is just the tip of the iceberg. There are so many composers and works that still need to be included. Ideally, I want to include anything that could be considered an art song by a woman composer. The database is the core of all of this so that would be the start. One aspect of the database I wanted to highlight was helping connect users to other information about these composers, researchers of women composers, and art song. This might include collaborations with creators of text translations, composer biographies, discographies, other databases, and so on.
I would love to work with composers to develop songs specifically for the developing singer – high school through early college. This is an area that we could use more variety in songs. Beginning singers need works that will intrigue them but fit their technical needs. Hopefully this can turn into a series of anthologies that will further help singers and teachers find repertoire. There are some disagreements in terms of what is appropriate for what groups of singers, and I would love to contribute to this discussion.
Other than this, the world is our oyster! I want to be as flexible as possible so I don't miss any opportunities or ideas.
Can other people contribute to the content on the website?
Yes! I have heard from about 15 fabulous composers so far, have gotten requests about publisher inclusion, resources to link. Users cannot edit any of the actual information, but I will take any composer recommendations/additions, questions or comments on song evaluations, or anything else – just go to the "Contact" page and shoot me an email! I am also taking links to performances of women's art songs to encourage people to record and video more works.
WHY
---
Why do you think it's important to have a database of women composers?
When I first started studying classical music in my undergraduate I was a complete newbie and knew nothing, so I believed everything people around me were saying. I remember too many instances during these formative years where people would say music by women composers is "lacking." It doesn't have the creativity, uniqueness, craft, etc. of their male counterparts. Or vice-versa – it is too difficult, it doesn't make any sense, no one is going to understand it. As I started to explore on my own and as I began to trust my ears, I started to question these comments. I loved what I was hearing – so were my ears wrong, or was I listening to biased opinions? As a teacher, I feel that I need to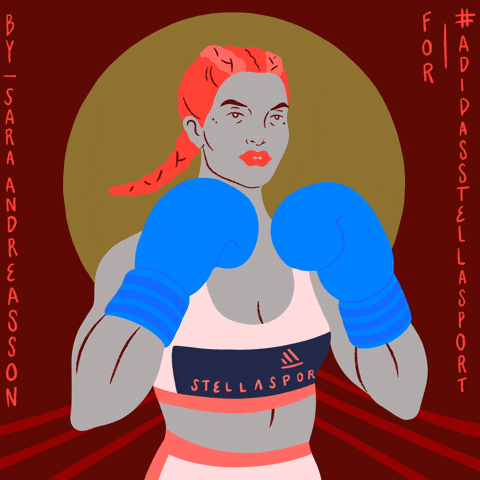 encourage my students to love what they love, explore what they want, and not put down or question their taste, and I feel like this database can help add to the exploration of this music and growth of everyone's individual tastes. The works by women are vast, and there are so many different songs for every level, that fits every singers needs, and that audiences would enjoy. This is a topic that is being readdressed, and is exploding, and if I am honored to be apart of this in any way possible. #girlpower
Well, something I've been wondering now. You've been researching so many amazing composers! If you could perform the works by any woman composer, who would you choose?
This is super hard…it is hard to choose because everyone's works are unique in
completely different ways. I have become a huge fan of Cecile Chaminade's music. There are so many different moods and musical ideas. (And once I start choosing the list just spirals…) So many of her works are beautiful, lively, and unique. They show off the voice, but are not too complicated so are fantastic for audiences that may not be super familiar with classical music.
One composer to reached out through the database is a Welsh composer named Rhian Samuel, and her music is incredible. I love the harmonic colors she uses, and the construction of her vocal lines really matches the style I tend to like.
Lori Laitman and Libby Larsen have been big influences since the inception of this – I have admired their compositions since my undergraduate and I want to explore their works more. This is getting long…two more! Dame Ethel Smyth is a BAMF and her German lieder are beautiful and super interested. Dora Pejačević has a collection of lieder in Croatian with German translations in the late German-Romantic style that more people need to do. Ok. I'll stop there.
Anything you would like to add?
---
This has been such an incredible thing to create, and it is far from complete! I hope that anyone who uses it will find information that is useful and helps everyone explore incredible works, many that have been sitting in the shadows for too long. I hope for many it will open up a completely new world of music. Keep checking back because there will be new music added all the time!
Logan Contreras, Creator
Logan Contreras is a mezzo-soprano and educator in Kansas City, MO. She is currently completing her Doctor of Musical Arts at the Conservatory of Music and Dance at the University of Missouri-Kansas City and serves as an adjunct instructor at Rockhurst University. The Kassia Database is a product of Logan's doctoral degree, inspired by her applied teaching as a graduate teaching assistant at the University of Missouri-Kansas City. More on Logan Contreras.