Dear Miss Purdy,
Our schedules have been a little haywire lately. While preparing to go back to school, we're finishing out contracts for summer programs as well as preparing for the next onslaught of auditions. While we're working 50 hour weeks between our two non-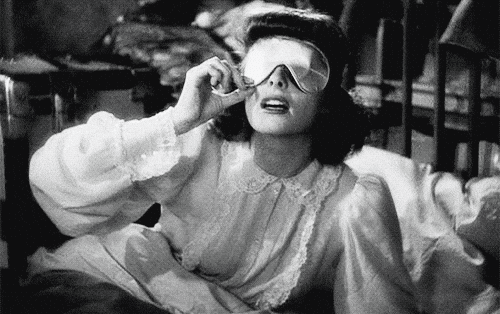 musician jobs and running to rehearsals at 6pm, we're getting home between 10 and 11pm and have to be awake at 6am the next morning just to start it all over again! In the words of a close friend, "It's fine…"
In all the mayhem, there's hardly anytime to take care of our bodies, our temples, our precious vessels, VESSELS THAT LOVE MCDONALD'S. And while the occasional English McMuffin may not seem so harmful, every day for months may force us out of our corsets and out of a job.
But, FEAR NO MORE, Miss Purdy! We, your trusty-and-always-stressed- neighbors have found some healthy treat yourself solutions.
The Smoothie Breakfast
You may be wondering, WHY HAVE YOU JUMPED ON THIS BANDWAGON TREND, but this is actually one of the most efficient, filling, and healthy ways to customize a breakfast when you snooze past 17 alarms and have only mere minutes to get out the door.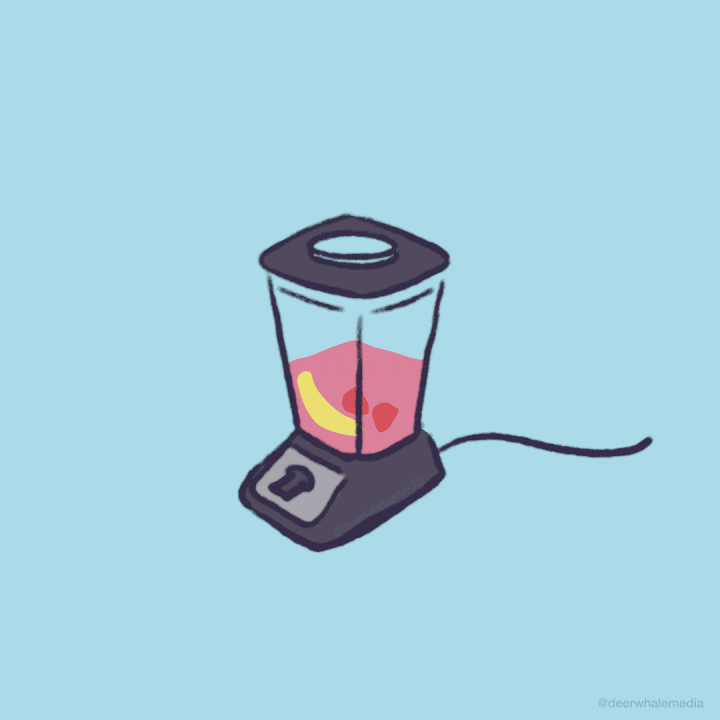 Everything you will need from the grocery store to make smoothies. Pick and Choose and GO!:
Some form of liquid: Coconut water, Almond milk, Coffee, Juice, etc.
Protein: Plant/Whey Protein Powder, Yogurt, Bananas, Peanut Butter
Good-For-Yous: Frozen Avocados, Frozen fruit, Rolled Oats
Flavor!: Honey, Maple Syrup, Cinnamon
For more options: check out these blogs:
"The Basics of Building a Tasty Nutritious Smoothie", Johnson Memorial Health
"How to Make a Smoothie: The Basics", Sober Julie
The Protein-Packed Breakfast
This may seem bananas, but PREP YOUR SCRAMBLED EGGS. Why has nobody ever told us this before??? Throw your eggs, salt, pep, seasonings, into a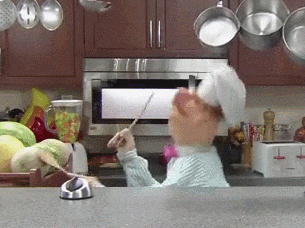 Tupperware and in the morning, all you have to do is give that guy a lil' shake and you're ready. Set up your pan on the stove, (DO NOT TURN ON THE STOVE IN YOUR EXHAUSTIVE STATE), set your butter next to the pan so it's nice and room temp for you in the morning.
Extra bougie tip: You can buy long-lasting herbs at any outdoor store. We have rosemary, lavender, lemon-thyme, and chives on our window sill. Throw some of the thyme and chives into the pan while it's warming up to toast them just a smidge before adding your egg mixture. NEXT LEVEL.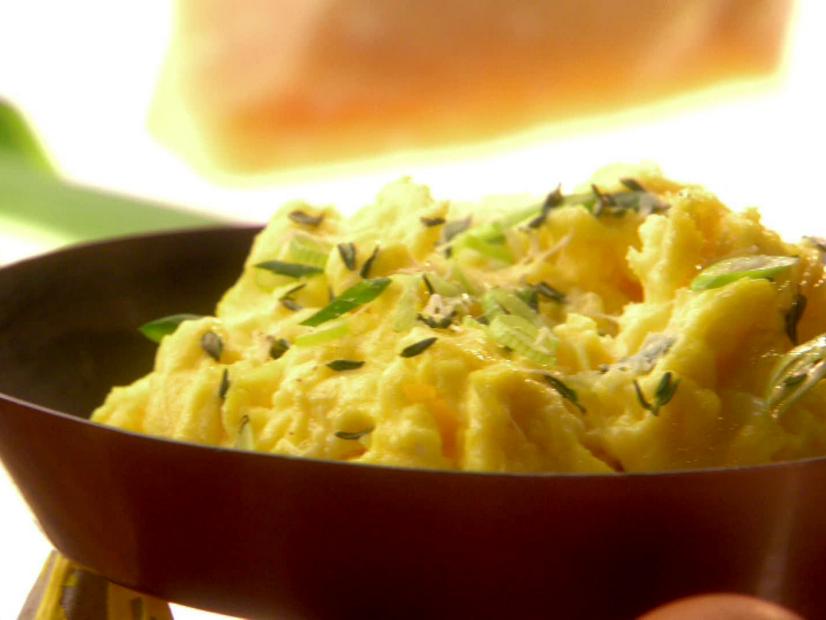 The most magical two syllables you'll ever hear: COST. CO. If you don't have a Costco in your area or can't afford the membership, there are plenty of equivalent stores that will provide you with the same items, but that's where you can pick up plant-based protein powder (or PLENTY of other kinds), frozen fruits, frozen avocado slices, lots of yogurt, lots of eggs, lots of sausage, lots of… LOTS.
The Crock-Pot Breakfast
If you don't have time to cook a breakfast, save yourself the trouble and wake up to it ALREADY MADE AND STEAMING HOT. Yes, my friend. The crock-pot is God's gift to busy people.
Click here for one of our favorite savory crock-pot breakfast recipes.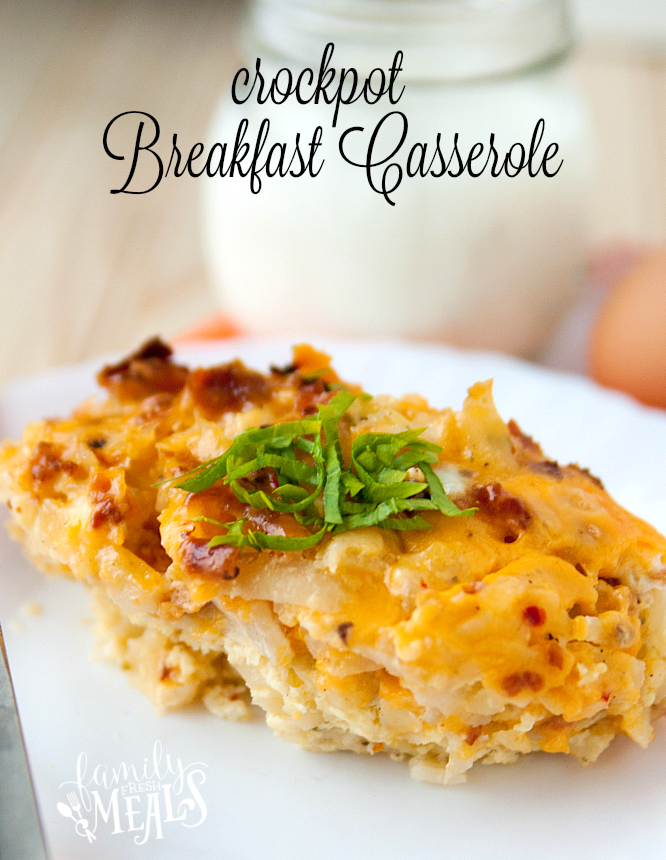 Click here for one of our favorite SWEEEEET crock-pot breakfast recipes.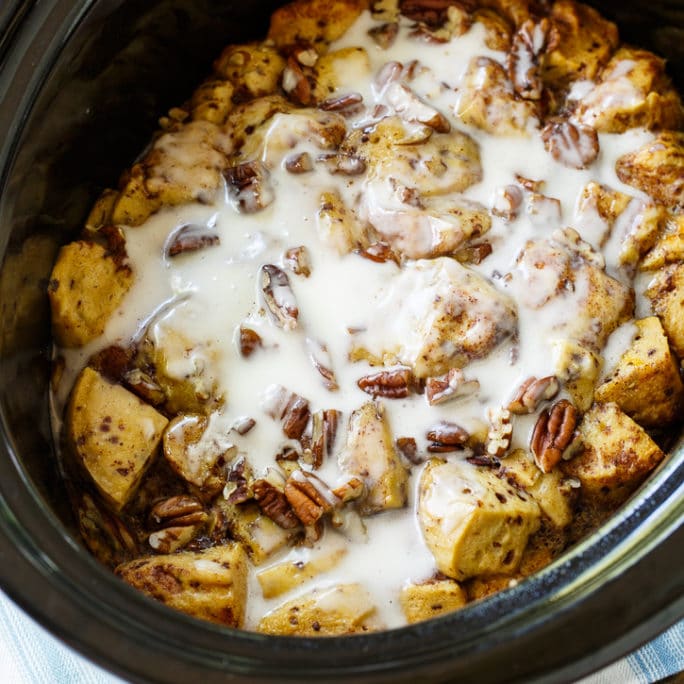 Some Helpful Tips
We are EXHAUSTED, WIPED, AND WORN OUT by the time we make it through the door. It's everything we can do to not plop straight onto our beds and crash until morning comes again, if it hasn't already.
But we've also learned that the easiest way to start the day off right is to not have to worry about prepping food in the morning. Do it all the night before.
-Put your scrambled egg mixture into Tupperware with all the spices and place the pan on the stove (Don't turn the stove on!)
-Put all your smoothie items into your blender or mixer and stick it into the fridge.
– If you have time in the morning before running out the door and you're planning on using a crock-pot, you can put all your items into a slow-cooker bag, put a rubber-band or a bag clip (or a hair tie if you're desperate) and stick it into the fridge. Then you can simply put the bag into the crock-pot, turn it on, and go hit the hay!
Miss Purdy, we know you lead a busy lifestyle as well. If you have any easy breakfast hacks, please let us know.
Sincerely, The Always-Yawning-But-Still-Fabulous Opera Singers Next Door